Omron
OMRON SYSMAC PLC
Programmable Logic Controllers are available to flexibly handle applications from small-scale equipment to entire production lines with Programmable Logic Controllers. Omron's programmable logic controllers are powerful enough to meet your production demands, yet easy to program and maintain.
---
Omron Sysmac CQM1 | CQM1H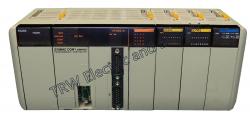 The small CQM1H PLCs enable a flexible system configuration with a backplane-free structure.
Sysmac PLC CQM1, CQM1H, Analog Input Output Expansions (In, Out), Peripheral Cable Communication Adapters and Link Modules.
---
Omron Sysmac C200H | C200HX | C200HG | C200HE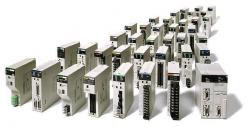 The medium-size C200HX/HG/HE PLCs provide a building-block structure that meets the needs of this production site intelligence and information age.
Analog Inputs Outputs, Power Supply Adapters, Backplanes, Isolating Panel Communications Sysmac Network Interface building-block structures.
---
Omron Sysmac CJ1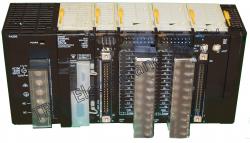 The CJ1 Series of small Programmable Controllers provide all the functions required for everything from machine controls to process controls in a backplane-free structure that enables flexible system configuration.
---
Omron Sysmac CS1 | CS1G | CS1H | CS1D | CS1W

The CS1 medium sided building block PLCs can be configured from a wide array of CPU Units and CPU Bus Units.
Sysmac CS1G, CS1H, CS1D, CS1W, CS1, Backplane Redundant Network Rack, Expansion Duplex Module, Special Input Output Units Power Supply.
CS1 Units can handle everything from machine control to process control.
---
Omron Sysmac CV500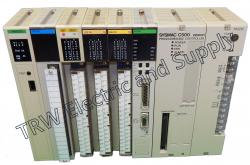 Omron Sysmac CV500 CPU Bus Units, Backup Battery Backplane Exclusively for the PC, Input Output Cables for Interface Racks.
---
Omron Sysmac 3G2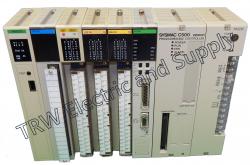 Sysmac 3G2 Analog Input Output Link Units, Interface Modules, Backplanes, High Speed Counters.
---
Omron Sysmac CVM1, C1000, C2000, CV100, CV200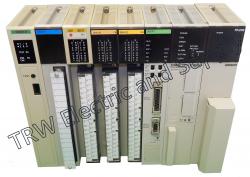 Sysmac CVM1 Bus Link Modules, Power Feeder Units, PLC Expansion Input Output Programmable Control CPUs.
---
Omron Sysmac CPM1 | CPM1A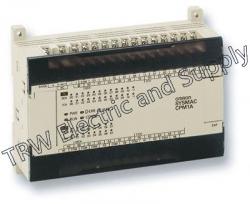 The package-type CPM, CPM1, PLCs feature a space-saving design to contribute to integration in small machines and wiring panel downsizing.
---
Omron Sysmac C500 Series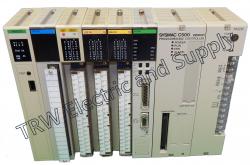 Sysmac C500 Analog Input Output Communication Link Units, High Speed Counters, Device Network Scanners.
---
Omron Sysmac CPM2 | CPM2A | CPM2B | CPM2C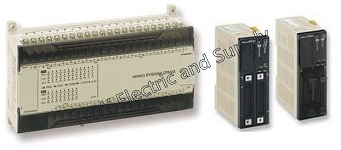 The Sysmac CPM2, CPM2A, CPM2B, CPM2C, PLC Boards, Micro Programmable Controllers, Expansion Modules, Input Simulators and Outputs.
---
Omron Sysmac CJ2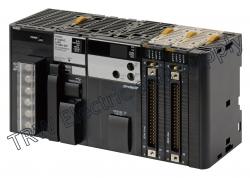 CJ2 offers enhanced performance and functionality over the CJ1. A Programmable Controller (PLC) that inherits all the features of the CJ1, but provides higher data memory capacity, a multifunctional ethernet port, tag access and a USB port. CJ2, CJ2M-CPU, CJ2H, CJ2M, Programmable Controllers, Pulse Input Output Modules.
---
Miscellaneous Omron Parts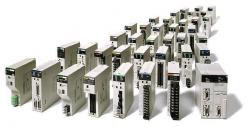 Miscellaneous Output Analog Vision Controllers, Remote Terminals, Barcode Readers and Touchscreens.
---
Omron R88D Drives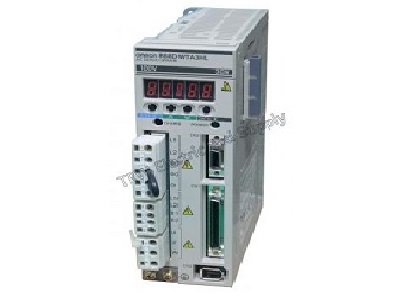 R88D EtherCAT Servo Drives, Modules, GN-Series, G-Series Network Drives and Rotary Encoders.
---
Omron NT Displays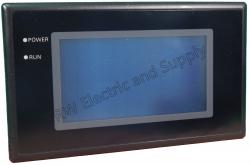 NT LCD Displays, Operator Interface Modules, Direct Touch Screens (Touchscreens).
---
Omron NS Displays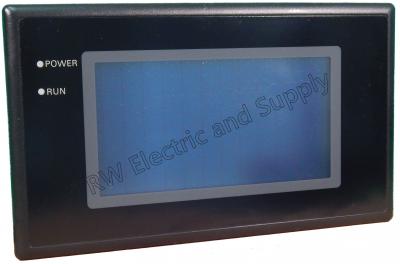 NS Displays offer Operator Interface HMIs, Touchscreens and Ethernets, Serial USB Computers.
---
Omron CP1 Series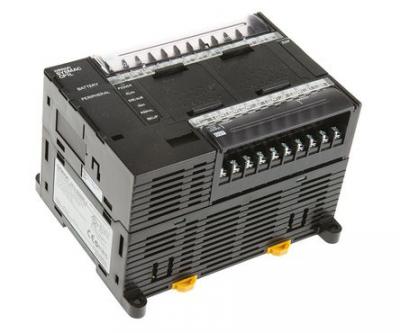 CP1 Series Power Supplies, Expansion Input Output Units, Automation Data Memory Option Modules and starter kits.
---
Omron R88M-K Series Motors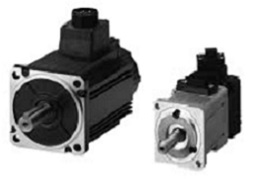 R88M-K Series Incremental Servo Motor with Brake or Key and G5 Motors.
---
Omron R88M Series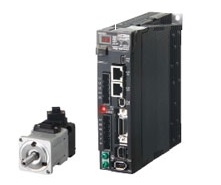 R88M Series Gearbox Ratio Servo Motors, Incremental Key and Brake G-Servo Motors and Rotary Encoders.
---
Omron DRT Series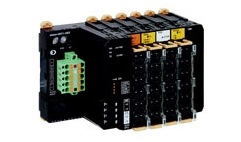 DRT Series Input Output Terminal Blocks, Analog Device Networks, Interface Modules, Communication Units.
---