Omron

/

R88D

/

R88D-WTA5HL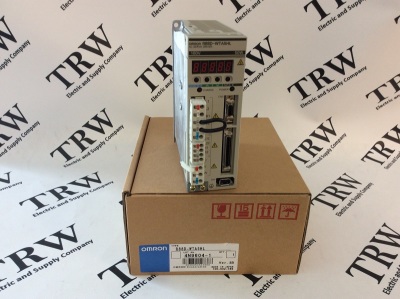 Product Details
R88D Servo Drive, 1 PHASE, 100V, 50W (R88DWTA5HL)

Manufacturer:

Omron

Series:

R88D
Product Description
The Omron R88D-WTA5HL (R88DWTA5HL) is a 50W R88D series servo drive, 1-phase. The heat produced by the servo drive differs on the circuit. The main circuit may generate 5.2W and the control circuit produces 13W. The power supplies main circuit and control circuit both operate at 1-phase and their voltage spans from 100 to 115VAC. Yet, the voltage is authorized to have an increased voltage of 85-127VAC. The frequency of the R88D-WTA5HL servo drive is 50/60Hz. The current is generally 0.95A, but it may be able to reach 2.9A, but this can only be sustained for a short time.

There are only two servo motors that are applicable to the R88D-WTA5HL servo motor. These are the servo motors: W05030S and W05030L. These servo motors have a rotation speed of 3000rpm. The CN2 port on the servo drive can attach to the encoder of either of these servo motors. The connection is accomplished by an encoder cable which serves as an intermediary. Then the terminals residing on top of the R88D-WTA5HL servo drive may attach to the other open connector on the delegated servo drive. The cable made its linkage with the power cable.

The CN1 port on the R88D-WTA5HL servo drive can link to many Omron control module by utilizing a I/O cable. Then, cable used must be configurable to the control module that is employed. The CN8 port on the servo drive must connect to this battery, the R88A-BAT01W. The R88D-WTA5HL servo drive may also connect to parameter calculators with the CN3 port.

Here are the source material that may have been referenced:
https://www.fa.omron.com.cn/data_pdf/closed/mnu/i531-e1-09_r88m-w_r88d-w.pdf?id=66
Technical Specifications
Part Number: R88D-WTA5HL (R88DWTA5HL)
Module Type: Servo Drive
Voltage/Frequency: 100-115VAC, 1-phase 50/60Hz
Output Wattage: 50W
Weight: 1.76lbs (0.8kg)
Shipping and Order Information
TRW Supply can usually ship in stock items same day before 3:30 PM EST for no extra cost and before 5 PM with a rush fee
Omron R88D Shipping options vary by location. Call for an accurate quote.
Warranty
The Omron R88D-WTA5HL comes with a one-year warranty.
TRW Electric & Supply Company is a global automation supplier. We deliver reliable new and refurbished parts at a great value. Our product focus is Omron and Mitsubishi products, but we have been able to provide our customers with solutions from other manufacturers as well. Our goal is to supply the automation industry with the best service and pricing, and of course conduct business with a high level of integrity.
A Omron Authorized Distributor for R88D is not the only source for Omron products. Many of the Omron products have been discontinued and therefore are no longer available from authorized suppliers. Omron Authorized Supplier of Omron Automation. TRW Electric & Supply has many new and refurbished Omron R88D parts available for purchase.